WINNER: BEST SOLO PERFORMANCEJoseph Jefferson Awards
Fascinating! Beautful, clever and darkly comic. Gives a feverish brilliance to the ordinary Hedy Weiss, Sun Times
HIGHLY RECOMMENDED! Deeply sad and richly funny. Superb!Windy City Times
CRITIC'S CHOICE! Baker's intelligence, sensitivity and command of language suit Eno perfectly Brian Nemtusak, Chicago Reader
August 2012
Thom Pain (based on nothing)
by Will Eno
directed by Jeremy Wechsler
Theater Wit brings our critically acclaimed, Jeff-award winning production of Will Eno's Thom Pain (based on nothing) back for a limited engagement. Chicago favorite Lance Baker reprises his remarkable performance that stunned audiences in its original 10 week run.
Thom Pain has come to a certain point in his life. But haven't we all?
A celebration of the extraordinary wonder of being utterly ordinary, Thom Pain examines a history of lost love and innocence and retained dictionaries and letters. That history may even be his own. Layered on top of a seemingly traditional one-man show is a wry and cutting twisting of perspective. Thom Pain bounces between heart-wrenching confession and ironic detachment, all the while reflecting on the script's own self-examination and subverting the audience's every expectation. The experience is intimate, mind-bending and brutally funny.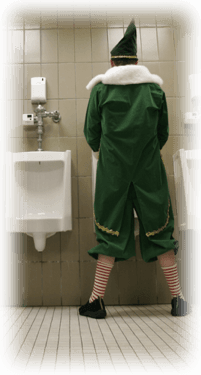 November 2012
by David Sedaris
adapted by Joe Mantello
starring Mitchell J Fain
Our holiday classic returns for its ninth straight year, once again starring Mitchell Fain who plays to rave reviews and sold out houses every year. Don't miss this beloved antidote to Christmas cheer. A celebration of the desperation of unemployment, the insanity of Christmas shopping and the ineffable "cheer" of the holiday spirit.
HIGHLY RECOMMENDED! A Knockout Chicago premiere. Perfect! Chicago Sun Times
★★★★ If you don't find math and science sexy, Completeness might change your mind.Time out Chicago
A romantic comedy so rich it can do without "I love you." Don't miss!Kelly Kleinman, WBEZ
February-May 2013
Completeness
by Itamar Moses
directed by Jeremy Wechsler
Elliot has been a grad student for longer than he likes to think. When he collaborates on an experiment with ambitious 1st year molecular biologist Molly, his solution seems to suggest an answer to one of the great unsolved problems on computer science. But even as Elliot and Molly unravel the complexities of the science, they get tangled up in the unsolvable problems of love.
Itamar Moses (The Four of Us, Bach at Liepzig, "Boardwalk Empire") returns to Theater Wit, bringing his trademark wit, insight and humanity to this story of two grad students who are smart about their work, but stupid about each other. In this new romantic comedy about passion and programming, Moses asks: if love brings infinite possibilities, how can we ever be complete?