In November 2016, I pulled our planned 2017/18 season and reexamined it. This a year of tsunami-sized cultural change. In an era where so many American ideals—media independence, social services, feminism, LGBTQ rights, anti-racism—seem under assault, we wanted to ask the questions, "Are we still who we thought we were?" and "How much do we still value the culture we embraced a year ago?"
This is Theater Wit and that means comedies of reason and compassion. Plays that can surprise us into looking from new perspectives rather than agitprop to reinforce our mental biases. Our 2017/18 season offers a parade of vantages: a comedy about marriage's subtle exclusions, the personal story of how a city became a sanctuary, a comedy of ponies and normalization, and a whirling examination of media culture and sexual politics.
It's a set of plays that you won't soon forget, comic works by contemporary artists timed to the exigencies of this moment. Who are we? We are the people who can hear and feel these stories.
- Jeremy Wechsler, Artistic Director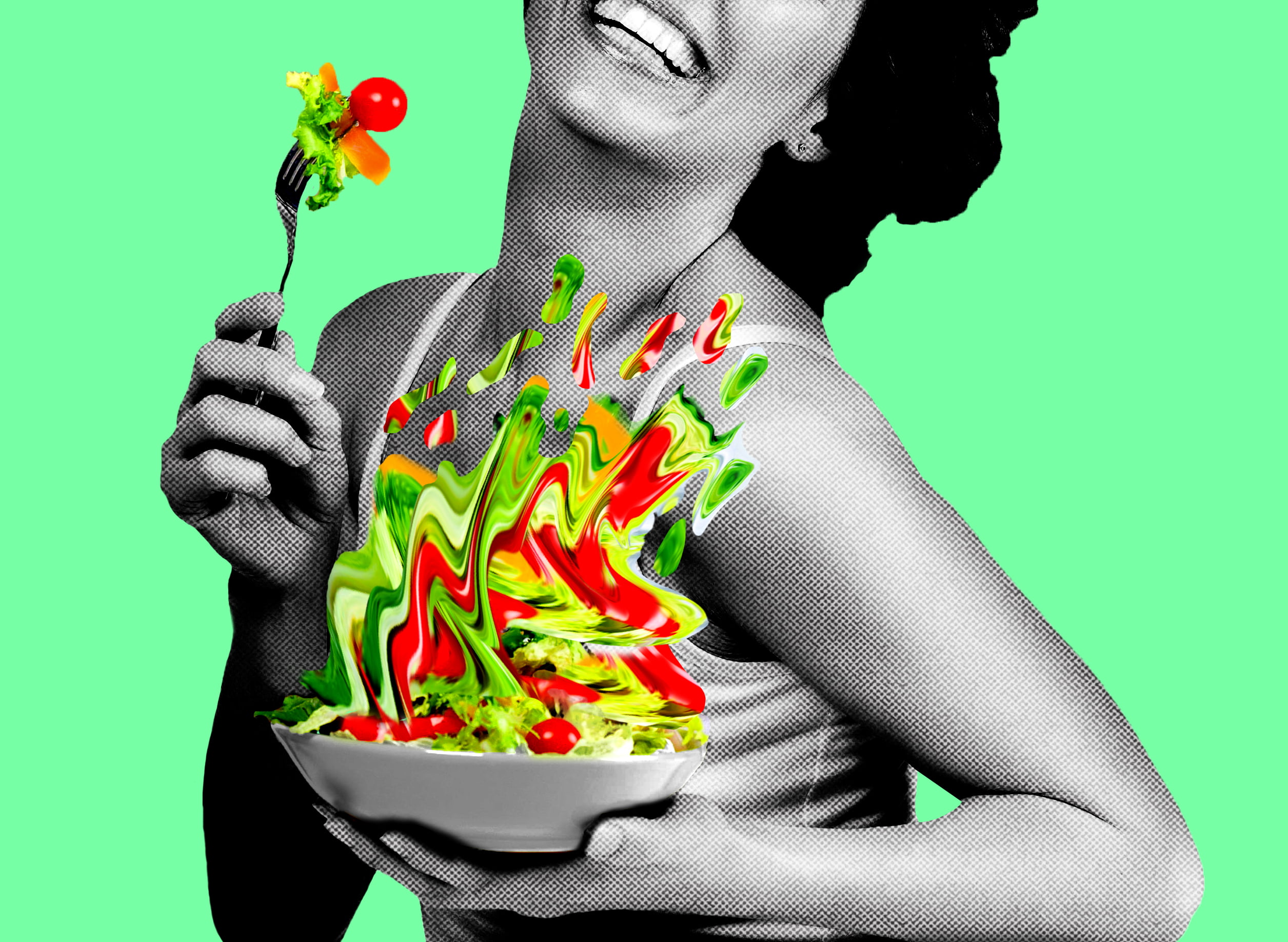 March 9-April 29, 2018
by Sheila Callaghan
directed by Devon de Mayo
Chicago premiere!
Theater Wit presents a fierce, funny, feminist play about the maniacal gauntlet of gender relations and the relentless pursuit of insane ideals. Trapped on a treadmill of dysfunctional relationships, warped body image, and ludicrous pornography, our heroines try to carve their way through this suffocating, tangled mess. But every act of lashing out, turns and lashes back, tying them tighter to their absurd predicament. With pointed jabs and razor wit, WOMEN LAUGHING ALONE WITH SALAD disembowels the cosmetic myth of pre-packaged feminine empowerment. Shedding this false skin, we find that the real truth and power of womanhood is everything but pretty.
Dangerous, fierce and funny, Women Laughing Alone with Salad bursts out of the bounds of internet meme-dom and onto the stage in a four person comic tour-de-force about friendship, salad, sex, bodies, yoga, salad, men, envy, women, pharmaceuticals, diets, salad and uppers and salad.
A satire about how we live with ourselves. Or, possibly, how we can't.
"This fresh, funny play is the poster child for what feminist theatre should be: a great night out on the town watching a slambam comedy which is also a serious conversation about the society we oh-so-currently live in" — Jill Kyle-Keith, DC Theatre Scene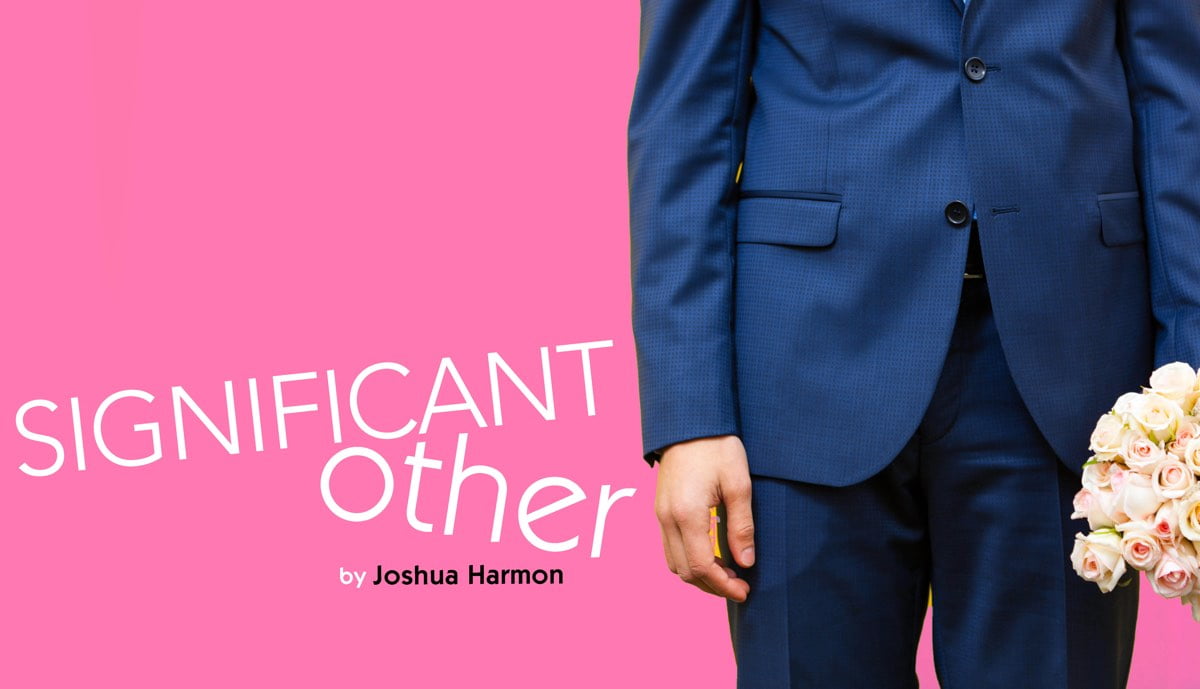 November 2-December 10, 2017
by Joshua Harmon
directed by Keira Fromm
A Chicago premiere co-production with About Face Theater
In 2015, Joshua Harmon's play Bad Jews hit Theater Wit and performed to capacity crowds for over five months. A breakaway playwright of his generation, Harmon's work offered a unique and searingly funny look at a new generation of American Jews. Now, with Significant Other he turns his compassion and considerable wit to marriage.
Jordan Berman is single gay man in New York City. Mr. Right is nowhere on his horizons. As he's nearing his 30's, his close group of girlfriends begin getting married en masse. What happens when you feel like life is leaving you behind but you're still expected to be at the forefront cheering on your friends on their perfect wedding day? Significant Other is a bittersweet comedy about friendship, single-hood, and hoping you're not the one choking on car exhaust as the "Just Married" sign disappears from view.
"A tenderly unromantic romantic comedy, as richly funny as it is ultimately heart-stirring." — The New York Times
FOUR STARS! "As funny as Joshua Harmon's breakthrough play, Bad Jews, Significant Other makes you slap your knees until they're bruised." — Time Out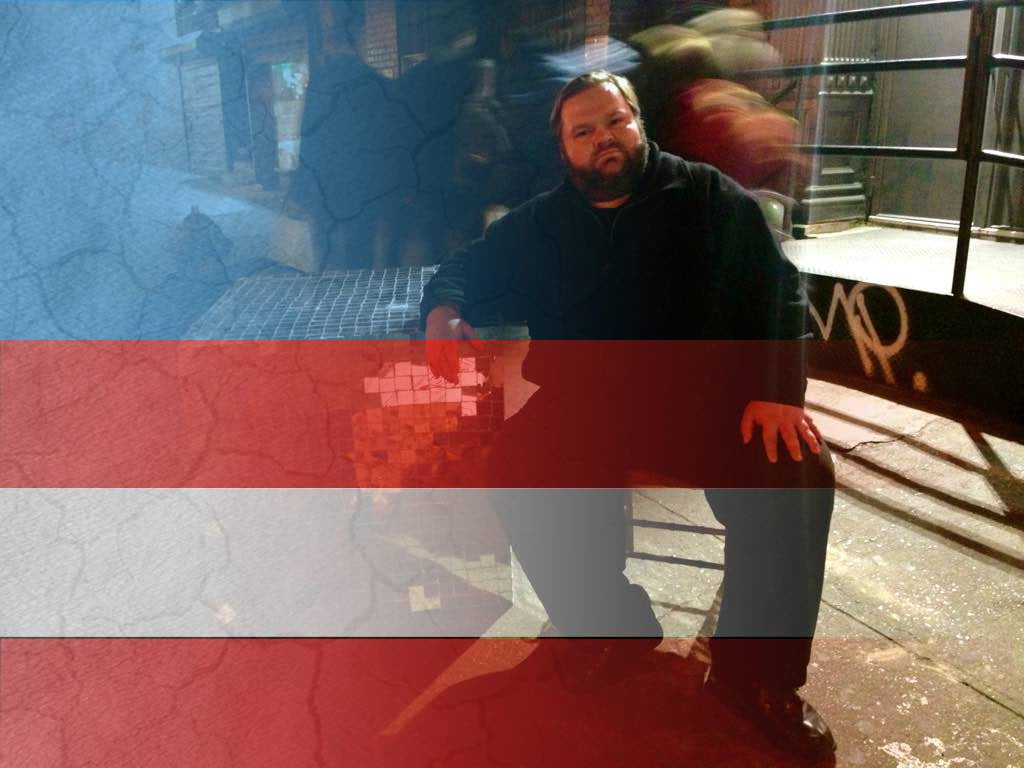 November 16-November 18, 2017
You all laughed, nervously, when Theater Wit invited master storyteller Mike Daisey to Chicago last fall to perform his prescient show The Trump Card, one-night-only, just three weeks before the presidential election.
And now here we are.
The preeminent monologist in the American theater today, Daisey will tackle 1) the normalization of the Trump administration, 2) the history and current state of the press, and 3) white supremacy. See one, two or all three shows, and you'll see why The New York Times hailed Mike Daisey "one of the finest solo performers of his generation."
Join us for three new pieces, This is not Normal, The End of Journalism and The White Man's Burden over one unforgettable weekend
"A charismatic performer, his shows have the insightful hostility of the best comedy." -The New Yorker
"Enthralling and supremely theatrical. Why be a journalist if you can spin stories like these?" -Chicago Sun Times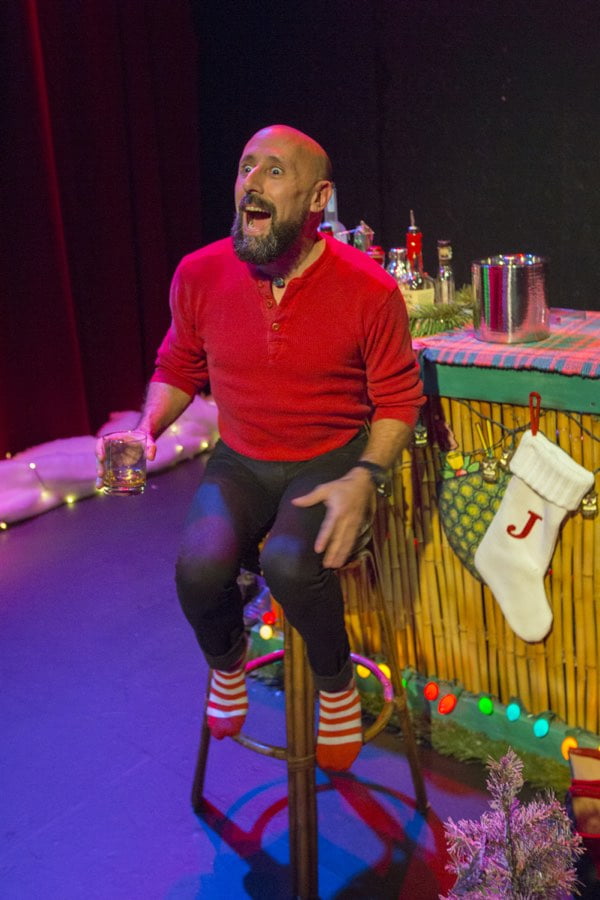 November 24-December 30, 2017
written and performed by

Mitchell J. Fain
directed by Jeremy Wechsler
After completing an amazing workshop last year, Chicago's favorite holiday performer returns for a mainstage tour-de-force of his unique blend of storytelling, improvisation and cabaret.
It's Mitchell's very own Very Special Xmas Special(tm) as he pulls together a host of holiday stories from the audience, his own life and autobiographical war stories about how family, drunks, jewelry, funerals, 250 performances and the holiday spirits collide. Mitchell is joined by cabaret powerhouse Meghan Murphy and madcap pianist Julie B. Nichols in a sweet, sentimental evening of hard truths that change night to night.
"Highly recommended. A brand new, indispensable tradition, at once hilarious, tragic, moving and profane." — Chicago Theater Review
"★★★★ One of the most open and honest theatrical events I've ever attended" — Around the Town
January 5-February 24, 2018
by Eric John Meyer
directed by Jeremy Wechsler World premiere!
It's sometime in the 2010s. The Rust Belt Ponies Meet Up Group for Adult Fans of My Little Pony has gathered in Ben's Philadelphia apartment, but two of their company have not yet arrived. A new recruit seems unusually shy and curiously paranoid about a local neighborhood watch group. What happened to their pegasister friend, Maggie? Why is Brony Doug so paranoid? What does it all have to do with the 9/11 Truthers and an emerging group of "concerned citizens?"
And that's just the first ten minutes.
Eric Meyer's amazing and timely new comedy explores the rise of a new social order and how the currents of history, normalization and fear can sweep up even the most Generous ponies of Equestria...
In the midst of increasing violence and authoritarianism, how can our heroes see the Magic in Everypony? And, even worse, what if they do?